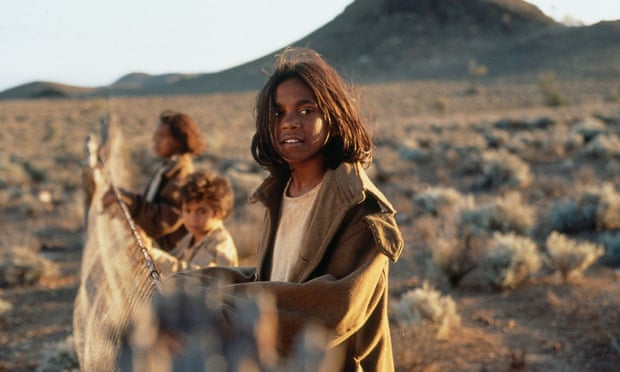 Three aboriginal girls torn from their families make the 1,500 mile journey home along the 'Rabbit Proof Fence' with authorities in hot pursuit.
I wasn't too sure what to think of this film to be honest.
However, I was quickly enraptured by the story of the three girls. The acting from all involved was spectacular. Kenneth Branagh in this film played A.O Neville, one of the men responsible for organizing the separation of Aboriginal children from their families. The acting from all involved was brilliant and having watched the film its really made me want to read the book on which this is based. That being said, there is factual basis to this which makes it all the more interesting.
Of course, this lofty assumption assumes there is the question of historical accuracy and it will always be a difficult tension between portraying a good story and portraying a true one. If anything, it will get those who enjoyed the film to want to explore the story further.
The film is powerful without such tropes as a sweeping score and dramatic romantic story arc which is how most Hollywood films operate. The three main actresses are all incredibly talented and have very emotional, expressive faces which put across feelings and mood without becoming overbearing to the main thrust of the story.
MY RATING: **** / *****