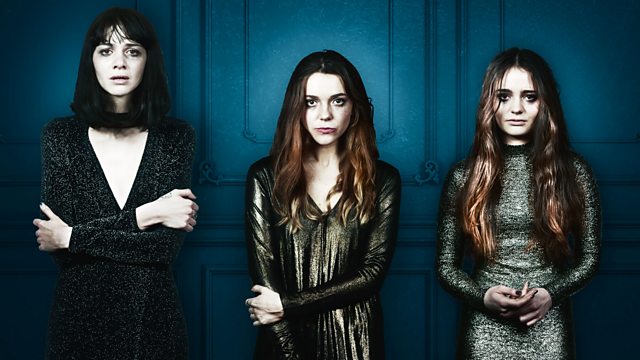 This blogpost is all about my first impressions of a BBC drama-thriller called Clique, about two friends at university who get dangerously involved in an elite group.
I decided to watch this series after seeing it heavily advertised on BBCi Player and it certainly looked interesting. A few years I had been (albeit very briefly) interested in such mystery shows such as Pretty Little Liars. In that instance however, my interest in that show was brief and barely lasted two episodes. However, I hope my interest in this show lasts until its conclusion.
Any drama based around university is always interesting to watch because the potential it has, while I also watch such shows with bemusement and wonder why I wasn't embroiled in any mysteries during the previous three years of my time at university. I know its only a story, but all the same.
The tension in the first episode slowly built up and was done so admirably. Luckily the episode was under an hour long so it didn't need to drag itself out exponentially in order to built tension or tie up loose ends by the episode's conclusion. Louise Brealey (of Sherlock fame) makes an appearance as a business lecturer whose lecture draws the central character into the shady world of interns to begin with.
The twist at the end of the episode was done well and with a brilliance which belies the ensuing tensions. The characters are certainly defined, if not outright differentiated. The world in which the characters exist comes across as incredibly murky and dark, where you cannot trust anybody or understand anybody's true intentions. However, that the drama is apparently coming from an entirely female-team of writers presents the likelihood that the characters will be fully fleshed out, with ultimate goals outside of the usual desire for sexual conquest. This, however, remains to be seen.
I will certainly be watching the rest of the episodes within this drama.
MY RATING: **** / *****